Quality and freshness -- at the heart of your life
One Group,
two specialist
activities
The BLACHÈRE Group
was founded by Bernard Blachère and specialises in fresh produce. With its neighbourhood stores, the Group aims to restore the qualities of genuineness and competence typical of specialist retail.
One group, two specialist activities
– Fruit and vegetable retail:
"Provenc'Halles" is the Group's original brand based on traditional fresh produce markets. The concept aims to revive the conditions of shopping at the market and the warm, friendly atmosphere that comes with it at the point of sale.
To ensure competitive pricing, the company has its own central procurement organisation, ensuring perfect freshness and continuous supply all year round through shorter distribution circuits.
– Traditional bakeries:
"Marie Blachère" is a traditional bakery brand offering continuous on-site baking throughout the day. The concept, created in 2004, is based on product freshness and attractive year-round promotional offers.
Quality, choice --and professional service

The Provenc'halles brand focuses on fresh fruit & vegetables retail, a sector it has mastered for almost 30 years, by offering:
– A varied choice for customers, all year round
– Professional and friendly service.
With local stores essentially offering fruit and vegetables, "Provenc'halles" is committed to advancing traditional shopping choices with an added focus on quality.
Floor space permitting, the "Provenc'halles" brand brings together other professionals specialised in fresh produce under a single roof, thus creating a "fresh stop" that meets consumer expectations for quick, targeted shopping.
Our partners:
| | | | |
| --- | --- | --- | --- |
| | offers meat products, either cut upon request or pre-packaged. Despi sources and selects the best meat breeds directly from the farm, without intermediaries. | | Gérentes is the proud heir of a long cheese-making tradition born deep in the Auvergne Mountains. Its products are made from mountain milk for a uniquely tasty experience. |
Baguettes prepared and --baked on-site, every day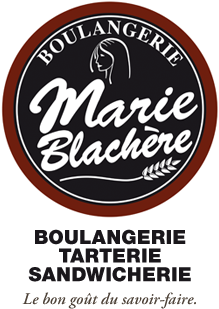 In order to respond to consumers' growing taste for authenticity, the Blachère Group has expanded its offering with the introduction of traditional bakeries.
With true expertise and products that are manufactured and baked on site every day, "Marie Blachère" bakeries have consistently built a robust reputation. "Marie Blachère" Bakeries have listened to consumers and strived to meet their expectations with three key principles.
QUALITY
– Bread is prepared, kneaded and baked on site.
– A "freshness commitment" guarantees product quality.
INNOVATIVE ENVIRONMENT
– A warm, friendly atmosphere based on the "Market" concept.
– Welcoming, professional staff with a keen sense of service.
SPECIAL OFFERS
– The creation of permanent offers: buy products, get free products.
– Promotional offers year-round.
Our bakeries are dynamic businesses: their operations require a staff of 10 to 20, depending on each site's output and opening hours.